Inspired by the Council's Rachel Tanur Memorial Prize for Visual Sociology, we ask prominent scholars to select
a visual artifact of this time that will help future researchers understand the Covid-19 crisis.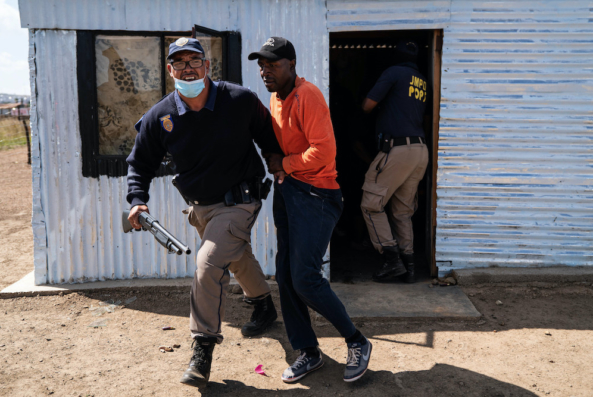 Loren B. Landau
Professor and South African Research Chair on Migration and the Politics of Difference, University of the Witwatersrand, Johannesburg
"[I]n a place like South Africa, which has an extraordinary constitution and an official commitment to social justice, Covid-19 reveals the strong anti-poor impulses among police and politicians... We are seeing the rise of "autocrats in lab coats," using medicine to justify or enable interventions aimed at the most vulnerable populations."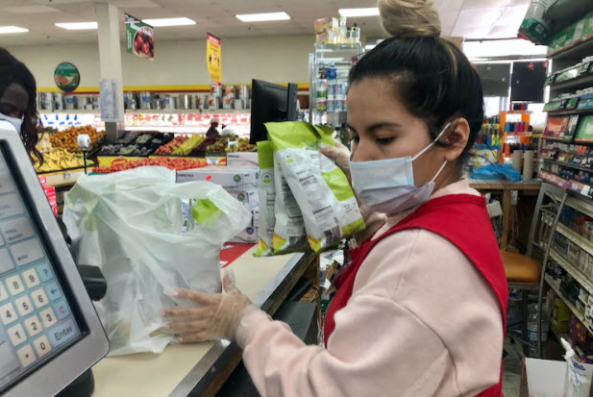 Hector Amaya
Professor of Communication, Director of the School of Communication; Associate Dean of Diversity, Inclusion, Equity and Access, USC Annenberg
The notion of the essential worker should bring attention to categories of workers that are always essential. What is the "essence" of society? Food workers, supermarket workers, people working in meat processing plants, people working in the fields trying to put fresh produce in front of us. That we now choose to brand them as "essential" so that we, the rest of us, can have their sacrifice and the product of their labor, seems to me rather manipulative.