Inspired by the Council's Rachel Tanur Memorial Prize for Visual Sociology, we ask prominent scholars to select
a visual artifact of this time that will help future researchers understand the Covid-19 crisis.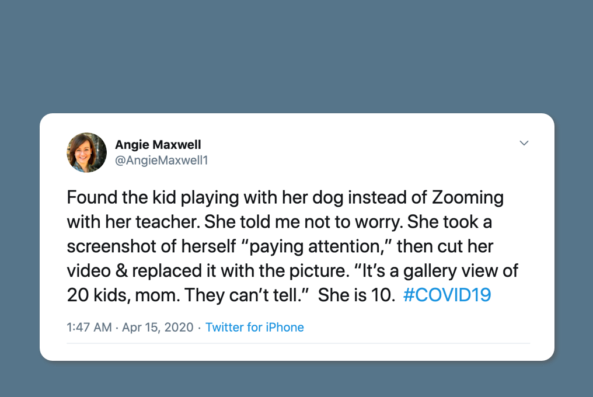 Na'ilah Suad Nasir
President of the Spencer Foundation
"[T]he post suggests that the ways in which we've been thinking about the implications of this pandemic for education are a bit reductive and that, in fact, young people are thinking about this in much more complex and sophisticated ways than adults are…So much of the approach has been about providing devices and thinking about inequality as a shortage of devices. What this post makes apparent is that, even if you have the devices, if the medium's not speaking to what young people need, they will engage it in a way that makes the space for them to take care of themselves…[T]he post suggests an approach to education and studying education that is broader, that is more about…how systems are meeting people's needs or not."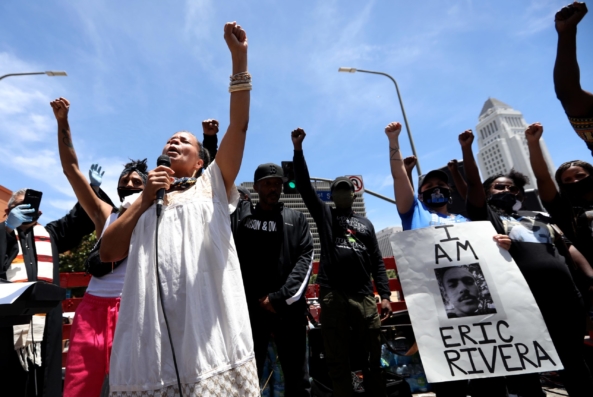 Kelly Lytle Hernandez
Professor and Thomas E. Lifka Chair of History, University of California, Los Angeles
"...police reform is a fool's errand. We have tried this multiple times before.... Now is the time to radically reduce police budgets and to shift those funds over to the institutions and the systems that we know work, such as investing in young people in their employment and their education. Radical budgetary change means taking care of our elders and our most vulnerable community members, investing in mental health clinics, tending to our families and making sure we're addressing issues of domestic violence and abuse. It means trumpet lessons for every kid, so they can envision a new world where they fit in, where they have possibilities, and where they can dream."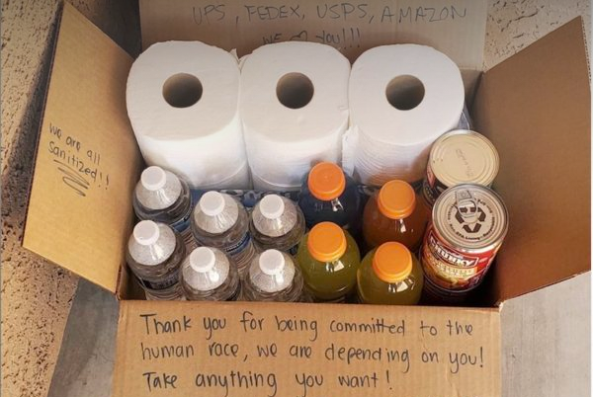 danah boyd

Founder, Data & Society and Member, SSRC Board of Directors

"Somewhere in the American psyche, there's still an awareness that their convenience is someone else's problem. But it would be un-American to demand that such workers are compensated for their risk. After all, that would result in higher prices. Instead, we thank such workers with care packages meant to symbolically show our appreciation without actually ensuring that those workers and their families are safe."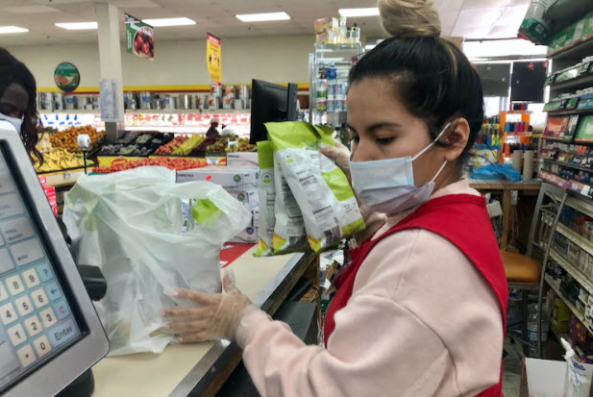 Hector Amaya
Professor of Communication, Director of the School of Communication; Associate Dean of Diversity, Inclusion, Equity and Access, USC Annenberg
The notion of the essential worker should bring attention to categories of workers that are always essential. What is the "essence" of society? Food workers, supermarket workers, people working in meat processing plants, people working in the fields trying to put fresh produce in front of us. That we now choose to brand them as "essential" so that we, the rest of us, can have their sacrifice and the product of their labor, seems to me rather manipulative.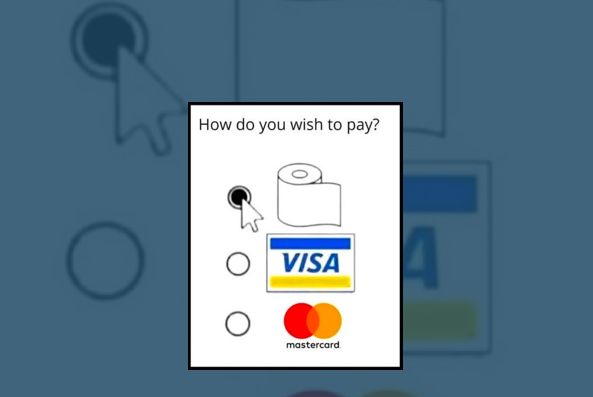 Bill Maurer
Director of the Institute for Money, Technology and Financial Inclusion and Dean of the School of Social Sciences, UC Irvine
"The image is a "How would you like to pay?" sign. Something like what you'd see in a store or restaurant or online; and it gives you the options of Visa, MasterCard, or toilet paper. When the pandemic and shelter-in-place started, there was a rush to the stores to hoard toilet paper… This led to a broader commentary online and elsewhere about the nature of "value"…That's what is interesting to me about the image. It captures more than just the pandemic."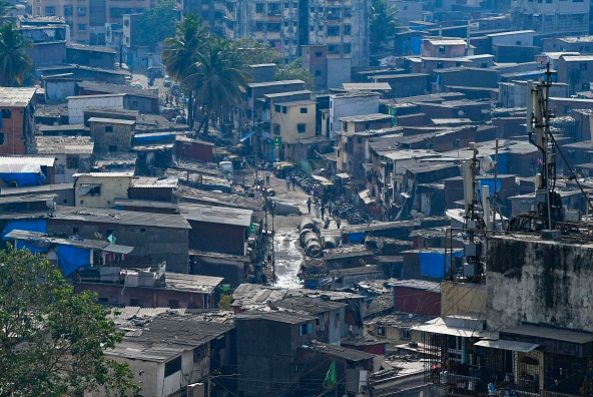 Arjun Appadurai
Goddard Professor in Media, Culture and Communication at New York University; Professor of Anthropology at The Hertie School – Berlin
"the image begins to capture the very real problems for two categories of people… the migrant worker and the slum dweller [who] are the hardest hit under the current regime and the most vulnerable to a rampant pandemic, in India…The image of Dharavi is just one example of a larger narrative, telling the story of the horrible conditions so many people across the globe find themselves in… Dharavi, highlights the starkness of the problem, but it does not exhaust the horizon of more optimistic possibilities."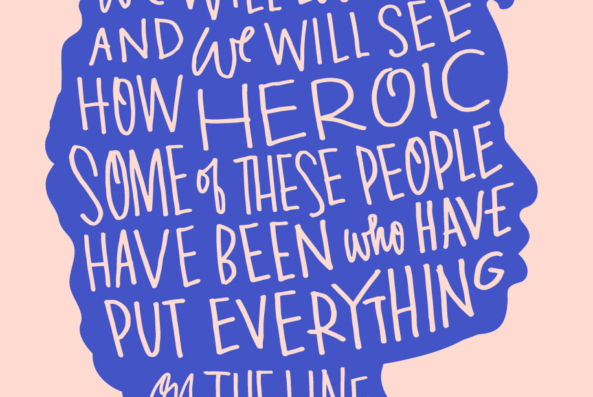 Celeste Watkins-Hayes
Incoming Collegiate Professor of Public Policy, Professor of Sociology, University of Michigan
"...[W]henever we are faced with a major health crisis there are moments in which people put their bodies on the line and do all sorts of things for the greater good. They participate in political activism, they volunteer to be part of scientific research and clinical trials to test out treatments and vaccines on their own bodies, and they courageously share their stories. All of this moves the needle forward. This was seen with HIV, and similar actions are what will help us overcome the Covid-19 pandemic."