Dartmouth College (United States)
Abstract
This project addresses the rapidly unfolding health, humanitarian, and socioeconomic crisis of the Covid-19 pandemic among communities of Himalayan New Yorkers who live and work at the epicenter of the current outbreak. Using daily auto-ethnographic video diaries, interviews, language mapping methodologies, and analysis of health messaging about Covid-19 from state, city, and community institutions as well as social media, this project responds to the SSRC call for research on how Covid-19 reflects social inequality and the uneven impacts across lines of race and ethnicity as well as the role of religious ideas, practices, and institutions in responding to the pandemic. So far, the most affected areas in New York are those that are most linguistically diverse. Drawing on anthropologies of global health and scholarship on migration, mobility, and diaspora with research on linguistic diversity and socioeconomic marginalization, our project asks how language and culture intersect with structural inequality to render a marginalized immigrant community, in a hyperdiverse urban context, "epidemiologically invisible" during a global pandemic. This project builds on long-term collaborations and relations of trust with members of the Himalayan New York community. Our research alliance has a proven track record of publications, funding, media impact, and visibility. This project leverages existing networks of community research associates and engaged scholarship; an ongoing language mapping project, itself emergent from a Languages of New York map and related research; ethnography conducted with Himalayan communities, both in New York City and in home countries; and the "Voices of the Himalaya" video storytelling project.
Principal Investigators

Sienna Craig
Associate Professor, Department of Anthropology, Dartmouth College
Sienna R. Craig is associate professor of Anthropology at Dartmouth College in Hanover, New Hampshire. She received her PhD in cultural anthropology from Cornell University in 2006. Craig is the author of The Ends of Kinship: Connecting Himalayan Lives Between Nepal and New York (2020); Mustang in Black and White, with photographer Kevin Bubriski (2018); Healing Elements: Efficacy and the Social Ecologies of Tibetan Medicine (2012); and Horses Like Lightning: A Story of Passage through the Himalayas (2008). She is the co-editor of Medicine Between Science and Religion: Explorations on Tibetan Grounds (2010), and Studies of Medical Pluralism in Tibetan History and Society (2010), among other publications. Craig's research has been supported by the National Science Foundation, the John Simon Guggenheim Foundation, the Social Science Research Council, and the Wenner-Gren Foundation for Anthropological Research, among other sources. From 2012-2017 she served as coeditor of HIMALAYA, Journal of the Association for Nepal and Himalayan Studies. Craig is an executive council member of the International Association for the Study of Traditional Asian Medicine (IASTAM).

Maya Daurio
Graduate Student, Linguistics and Anthropology, University of British Columbia
Maya Daurio is a PhD student in anthropology at the University of British Columbia. She previously worked in geographic information systems (GIS) and is interested in anthropological, ecological, and humanitarian applications of GIS. Her research interests include language endangerment and maintenance, traditional ecological knowledge, social-ecological resilience, indigeneity, and mountain geographies, as well as in the complexities of mapping the movement of languages and people. Her research is focused on historical and contemporary examples of language mapping as a disruptive force countering colonial and statist narratives about language, identity, and the nation-state. Her work also involves developing innovative cartographic and spatial analysis methods for documenting, displaying, and analyzing language mobility, with a geographic concentration in the Himalayas, New York City, and the Pacific Northwest.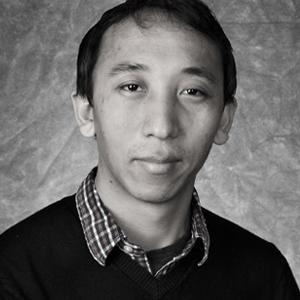 Nawang Tsering Gurung
Research Coordinator, Endangered Language Alliance
Nawang Tsering Gurung is a consultant, translator, speaker, and social entrepreneur originally from the Himalayan region of Mustang, Nepal and now based in New York City. Gurung is the founder and coordinator of the oral history project "Voices of the Himalayas: Language, Culture and Belonging in Immigrant New York," which has been documenting the languages, cultures, social histories, folklore and community life of Himalayan New Yorkers, together with the Endangered Language Alliance and scholars Sienna Craig and Mark Turin. He is also founder and director of Yulha Fund, a non-profit dedicated to ensuring sustainable livelihoods and improving access to education and healthcare in the Himalayan communities of Nepal. He serves on the advisory council of the Rubin Museum of Art. Gurung served as a translator and assistant on the National Geographic documentaries "Himalayan Megaquake" and "Cave People of the Himalayas." He also has extensive experience as a research collaborator with Sienna Craig, an anthropologist at Dartmouth College, working in both Mustang and New York. He is the co-author on several presentations and publications based on this work and co-author of the book Dogyab: Rituel Tibetain de Conjuration du Mal (in French), a study of Bön religion in Nepal.

Daniel Kaufman
Co-Director; Assistant Professor, Endangered Language Alliance; CUNY Queens College & The Graduate Center
Daniel Kaufman received his PhD in linguistics from Cornell in 2010 and co-founded the Endangered Language Alliance (ELA) in the same year with the goal of bringing together linguists with immigrant and Indigenous communities in NYC who speak endangered languages. He has specialized in the languages of the Austronesian family for the last two and a half decades and joined Queens College in 2015 as assistant professor, where he also heads the Language Documentation Lab. Kaufman also coedits Oceanic Linguistics, a journal devoted to the study of the indigenous languages of the Oceanic region and Island Southeast Asia.
Ross Perlin
Co-Director, Endangered Language Alliance
Ross Perlin is a linguist, writer, and translator from New York City. He earned his BA from Stanford, an MPhil from Cambridge, and an MA from the University of London (SOAS) as a Marshall Scholar. He earned his PhD in linguistics from the University of Bern in Switzerland. Perlin serves as co-director of the non-profit Endangered Language Alliance, where he oversees research projects focused on language documentation, mapping, policy, and public programming. Himalayan languages are a focus. His PhD included the creation of a trilingual dictionary, a corpus of recordings, and a descriptive grammar of Trung, an endangered language of southwest China, based on several years of fieldwork. He also teaches linguistics at Columbia University. Perlin has written on language, labor, and China for the New York Times, The Guardian, and Harper's, among other places, and published a book on unpaid work and youth economics, entitled Intern Nation. He has given talks to students, scholars, employers, career counselors, union members, activists, and politicians at venues including the Googleplex, the UK Parliament, the Economic Policy Institute, and universities and colleges across America. He has appeared on MSNBC, CBS, Fox, the BBC, NPR, and many other radio and TV stations.

Mark Turin
Associate Professor of Anthropology and First Nations Languages, University of British Columbia
Mark Turin (PhD, Linguistics, Leiden University, 2006) is an anthropologist, linguist, and associate professor at the University of British Columbia. He is cross-appointed between the Institute for Critical Indigenous Studies and the Department of Anthropology. From 2014-2018, Dr. Turin served as chair of the First Nations and Endangered Languages Program and from 2016-2018, as acting codirector of the University's new Institute for Critical Indigenous Studies. He has served as a Wall Scholar at the Peter Wall Institute for Advanced Studies at UBC. Before joining UBC, Dr. Turin was an associate research scientist with the South Asian Studies Council at Yale University, and the founding program director of the Yale Himalaya Initiative. From 2007 to 2008, he served as chief of translation and interpretation at the United Nations Mission in Nepal (UNMIN). 
Turin directs both the World Oral Literature Project, an urgent global initiative to document and make accessible endangered oral literatures before they disappear without record, and the Digital Himalaya Project, which he co-founded in 2000 as a platform to make multi-media resources from the Himalayan region widely available online. Together with Sienna Craig, Mark edited HIMALAYA, the longest-running open access, interdisciplinary, peer-reviewed journal of Himalayan studies, 2012–2017.