European University Institute (Italy)
Abstract
The Covid-19 pandemic has triggered unprecedented economic decline across the advanced economies, often exacerbating challenges inherited from previous crises. However, the policy responses to these common pressures in the initial "fast-burning" phase of the Covid-19-induced recession vary significantly across countries. This project uses a comparative political economy approach to make sense of this variation within the EU and to derive relevant policy implications. First, we map systematically the responses enacted during the "first wave" of the pandemic in the fields of macroeconomic (monetary, fiscal, and financial) and microeconomic (labor market and business support) policy across selected EU countries. Second, we conduct a cross-country comparative analysis of policy responses. We deploy configurational comparative methods to identify the determinants of policy variation, considering the interplay between institutional, economic, ideological and political factors. The project will generate insights about the preconditions for effective policy responses to sudden shocks
Principal Investigators

Sebastian Diessner
Max Weber Fellow, Robert Schuman Centre for Advanced Studies, European University Institute
Dr. Sebastian Diessner is a Max Weber Fellow at the Robert Schuman Centre for Advanced Studies of the European University Institute (EUI) in Florence, Italy, and a Visiting Fellow at the European Institute of the London School of Economics and Political Science (LSE), UK, where he obtained his doctorate. His PhD thesis examined the political economy of central banking and central bank independence in Europe and Japan, and has led to a book project on the European Central Bank and populism (forthcoming) as well as articles in peer-reviewed journals including Socio-Economic Review and the Journal of Common Market Studies. His research interests include the politics and economics of macroeconomic policy, the governance of crises, the political economy of technological and institutional change, and quantitative and qualitative methods in the social sciences. He also takes a keen interest in policy work. During his Max Weber Fellowship, he will conduct research on the varieties of government responses to recessions—including the Covid-19-induced recession—in order to shed light on the growing challenge of macroeconomic policy coordination in advanced capitalist democracies.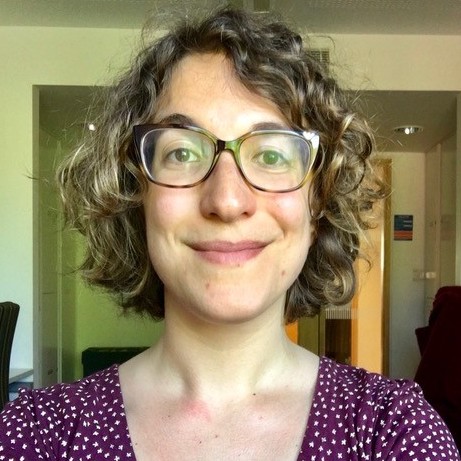 Arianna Tassinari
Max Weber Fellow, European University Institute
Dr. Arianna Tassinari is a Visiting Max Weber Postdoctoral Fellow in the Department of Social and Political Sciences at the European University Institute in Florence, Italy. At the EUI, she is co-investigator on two research projects on the political economy of the policy responses to the Covid-19 pandemic implemented across different EU countries. From October 2020, she will be a senior researcher at the Max Planck Institute for the Study of Societies in Cologne, Germany. Tassinari obtained her PhD in industrial relations from the University of Warwick, UK, in 2019. Her research interests focus on the comparative political economy of work, employment and labour market regulation in post-crisis Europe. Her work has appeared in international outlets such as Work, Employment and Society, Socio-Economic Review, and the European Journal of Political Research.